CityView
church
We are for the city, because of jesus.
We want to express His love, His mission, and His greatness to this town by how we come together as a church. We do that by trying to get out of His way and focusing less on our own self-centered desires. Because of what Jesus has done in us, we can be for our city in a transformational way.
CityView Church is a place where you can come as you are and find authenticity and a relevant, biblical community. We would love for you to join us on our journey.
Listen to past messages, interviews with the pastors, and more.
You can also find the CityView Alvin Pod on iTunes, Spotify, Google, and all major platforms.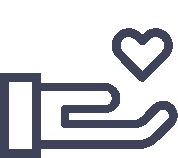 We want to live out our mission by:
​
Demonstrating our LOVE for Jesus in worship
​
Devoting ourselves to LIVE like Jesus in neighbor groups
​
Discipling attendees to LEAD others to Jesus in hub groups
​
Developing a great city renewed and redeemed through a movement of the gospel
​
Cityview loves kids
​
While you're participating in the church service, your kids will be learning about God on their level in a fun, safe and age-appropriate environment.
​
We have Uptown for 1st-5th graders
​
Downtown for Pre-K and Kindergarten
​
Tiny Town for 3 and under